Rocco is a trained social worker with over 32 years' experience in the greater Hamilton area. Offering counselling services for children, youth and families to address issues of violence and trauma in relationships.
In 2012 I was commissioned to design and develop a website for Rocco's counselling services website. Ten years later I was commissioned to update that design to something more modern and user friendly.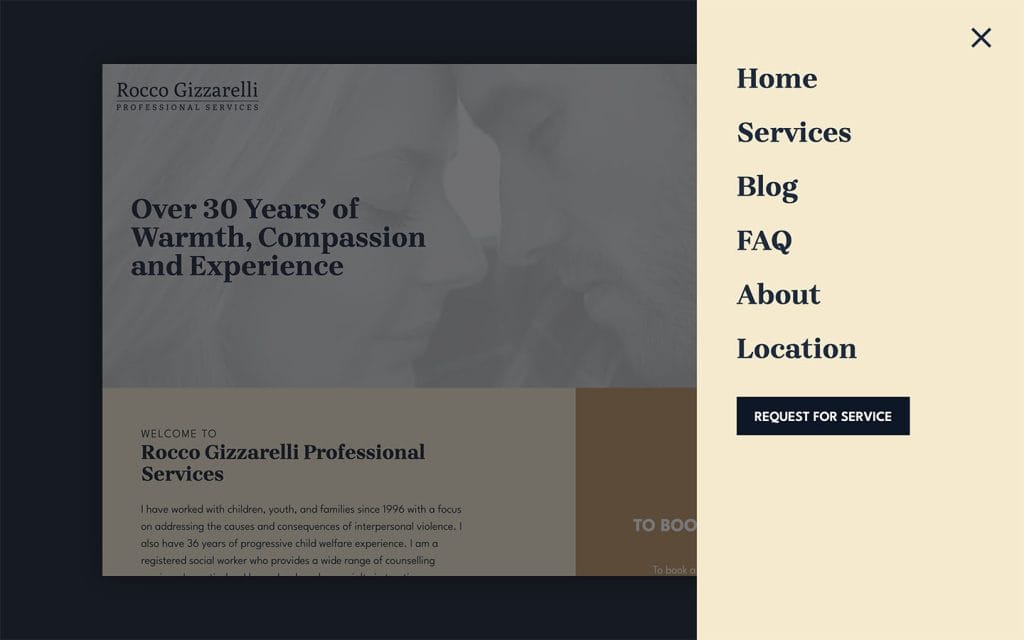 Keeping with a similar colour palette, I created a design that was a natural evolution from the previous design I created back in 2012 (scroll down to view the old site). The new website is brighter, inviting, and modern. Using a mobile menu with simple animations on desktop and mobile provides a clutter-free design with a better user experience (UX) from the old site.